Posts for tag: root canal
By Lynch Dental Center
January 11, 2018
If you needed a root canal, would you know it? Would you know what this restorative procedure involves? At Lynch Dental Center in River
Forest and Chicago, IL, Dr. John Lynch, Dr. Sheila Lynch, and Dr. Frances Lynch use root canal therapy to save teeth compromised by decay, injury, abscess and failing structure. Read about the signs which show you may need a root canal.
What is root canal therapy?
The American Association of Endodontists, dentists with specialized experience in root canal treatments, say that this time-honored procedure restores teeth which are in danger of extraction. Oral trauma, infection and deep decay can inflame the soft pulp deep inside a tooth. When this happens, the individual may experience no symptoms whatsoever. However, many people exhibit signs such as:
Fever
A throbbing toothache
Pain when biting and chewing
Dental sensitivity to heat and cold
Jaw swelling
Bad breath (halitosis)
Deep cracks or large chips
Red, swollen gums
A pimple at the gum line
Tooth discoloration
To relieve these symptoms, your River Forest and Chicago, IL, dentist will access the tooth's inner chamber, including its root canals, and removes the diseased material. And, it's all done painlessly in just two visits to Lynch Dental Center.

What's the treatment like?

Root canal therapy begins with locally injected anesthesia to make the tooth and the area surrounding it completely numb. Then, the dentist drills a small hole to access the first root canal. There can be one or two canals as in a front tooth or up to four in a large molar.

Then, he or she cleans and debrides the canal with fine metal files of increasing size. The addition of antimicrobial medication and a sealant called gutta-percha finishes the canal. When all canals have been treated, the dentist places a temporary filling or crown over the tooth.

After one to two weeks of healing, the patient returns to the office for placement of a customized porcelain crown. This restored tooth is now completely functional, durable and attractive. Best of all, the uncomfortable symptoms are relieved and the lifespan of the tooth, lengthened by many years.

Contact us

The American Association of Endodontists states that dentists save as many as 15 million teeth annually using root canal therapy. If you have a sickly tooth, you may be a candidate for this effective and reliable procedure. Call your River Forest, IL, dentist without delay to schedule a consultation. Phone (708) 366-6411 for the River Forest office. In Chicago, IL reach Lynch Dental Center at (312) 263-3235.
By Lynch Dental Center
November 12, 2015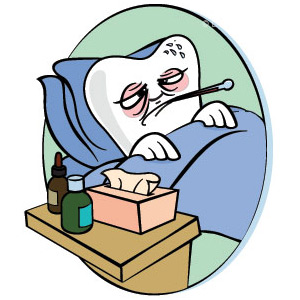 Which would you rather have — the flu or a root canal procedure? Nearly 80 percent of people recently surveyed by the American Association of Endodontists wisely chose the root canal. If this takes you by surprise, then let us bring you up to date on root canal treatment today. It's nothing like the experience that once made it the butt of jokes and a benchmark against which other "undesirable" experiences were measured.
The term "root canal" actually has two meanings. It is part of the pulp-filled chamber at the center of every tooth containing nerves and blood vessels that keeps teeth vital (alive). It's also the endodontic (endo  = inside; dont = tooth) procedure that treats inflammation and infection in this tissue. Common causes of pulp problems are traumatic damage (for example a crack, chip, or root fracture), deep decay, or gum disease.
The first sign of a problem is typically pain — ranging from acute and intense pangs when biting down, to lingering discomfort after consuming hot or cold foods, to a chronic dull ache and pressure, or tenderness and swelling in nearby gums. The primary pain may abate as the nerves in the pulp die, but the infection will continue, compromising the affected tooth, jeopardizing the health of the surrounding tissues, and often triggering secondary pain.
Pain-Relieving, Tooth-Saving Treatment
Endodontic treatment, by contrast, is no more uncomfortable than having a cavity filled. The tooth and surrounding area are numbed with a local anesthetic before the procedure begins. In order to access the diseased pulp, a small opening is made in the biting surface of the tooth. Tiny instruments are used to remove the pulp, clean and disinfect the root canal(s) and pulp chamber, and prepare the empty tooth interior to receive a biocompatible filling material to prevent bacteria from returning. A permanent crown may be placed over the tooth at that time, or a second visit may be needed. A crown (cap) is important to the tooth's long-term strength and functionality.
For a day or two following treatment you may experience temporary sensitivity, which often responds to an over-the-counter medication like ibuprofen. Occasionally, prescription medications, including antibiotics, may be needed.
All in all, doesn't saving a tooth sound easier and more constructive than coming down with the flu?
If you would like more information about root canal treatment please contact us or schedule an appointment for a consultation. You can also learn more about the subject by reading the Dear Doctor magazine article "A Step-By-Step Guide To Root Canal Treatment."
By Lynch Dental Center
November 26, 2014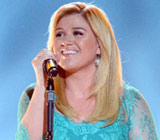 Now that celebrities can communicate directly with their fans through social media, we've started to see dispatches from some surprising locations — the dental chair, for example! Take singer Kelly Clarkson, who was the first winner of American Idol, and perhaps one of the first to seek moral support via social media before having an emergency root canal procedure.
"Emergency root canal — I've had better days," Kelly posted on her Facebook page, along with a photo of herself looking… well, pretty nervous. But is a root canal procedure really something to be scared about? It's time to clear up some misconceptions about this very common dental procedure.
First of all, root canal treatment is done to save a tooth that might otherwise be lost to an infection deep inside it. So while it's often looked upon with apprehension, it's a very positive step to take if you want to keep your teeth as long as possible. Secondly, tooth infections can be painful — but it's the root canal procedure that stops the pain. What, actually, is done during this tooth-saving treatment?
First, a local anesthetic is administered to keep you from feeling any pain. Then, a small opening is made through the chewing surface of the infected tooth, giving access to the central space inside, which is called the "pulp chamber." A set of tiny instruments is used to remove the diseased pulp (nerve) tissue in the chamber, and to clean out the root canals: branching tunnel-like spaces that run from the pulp chamber through the root (or roots) of the tooth. The cleared canals are then filled and sealed.
At a later appointment, we will give you a more permanent filling or, more likely, a crown, to restore your tooth's full function and protect it from further injury. A tooth that has had a root canal followed by a proper restoration can last as long as any other natural tooth — a very long time indeed.
If you have any questions about root canal treatment, please contact us or schedule an appointment for a consultation. You can learn more by reading the Dear Doctor magazine article "A Step by Step Guide to Root Canal Treatment."