Posts for tag: dental emergency
By Lynch Dental Center
December 30, 2020
If you had a dental emergency, what would you do? For excellent first aid advice, call your dentist in River Forest, IL, and Chicago, IL. The team at the loop locations of Lynch Dental Center will advise you on stabilizing your problem and get you the prompt treatment you need. Count on the expertise and compassion of Drs. John Lynch, Frances Lynch, and Sheila Lynch.
What is a dental emergency?
It's an urgent medical condition involving your teeth, gums, soft tissues, and facial bone structure. There may be frank bleeding, loss of structural integrity, extreme pain, and other pressing symptoms.
Dental emergencies require fast and accurate treatment from your dentist at Lynch Dental Center in River Forest, IL. The loop location offices are fully equipped and staffed to stabilize your symptoms and restore your mouth to full function and normal appearance.
Examples of dental emergencies and first aid interventions include:
Cracked or knocked out tooth Put the fragments in a sealed container to bring to the office for repair with composite resin. For a completely avulsed tooth, rinse it and place the roots into the socket. Hold the tooth in place, or put it between your gums and cheek. Get to Lynch Dental Center for replantation. Inside Dental Assisting affirms successful placement and long-term survival of a lost tooth if the patient is treated within the first hour of his or her trauma.
Lost filling, crown, veneer, or orthodontic appliance Bring it to the office. In the meantime, cover any rough surfaces with orthodontic wax available at your local drugstore.
Toothache (and drainage) If you have a displaced tooth, a large cavity, or a dental abscess, you may develop a throbbing toothache. Ice your jaw if it's swollen (10 minutes on and 10 off). Rinse your mouth with salt water and take over-the-counter acetaminophen or ibuprofen for the pain.
Bleeding Apply direct pressure for 15 to 20 minutes. If the blood loss continues, go to the hospital for emergency treatment.
Broken or displaced lower jaw This injury causes extreme pain and could obstruct your airway. Go to your hospital ER as soon as possible for medical treatment.
Stay calm and call us
At Lynch Dental Center, our professional team is dedicated to your oral health, particularly if you have an emergency situation. Put our phone number in your contacts, and call us when a pressing dental matter arises. Dr. John Lynch, Dr. Frances Lynch, or Dr. Sheila Lynch will help you. Count on compassion and accuracy. We have two loop locations. In Chicago, IL, phone (312) 263-3235. In River Forest, call (708) 366-6411.
By Lynch Dental Center
June 17, 2016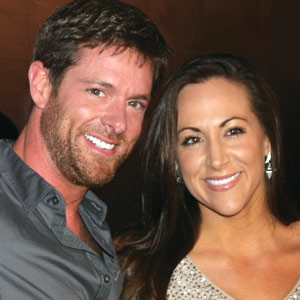 For anyone else, having a tooth accidentally knocked out while practicing a dance routine would be a very big deal. But not for Dancing With The Stars contestant Noah Galloway. Galloway, an Iraq War veteran and a double amputee, took a kick to the face from his partner during a recent practice session, which knocked out a front tooth. As his horrified partner looked on, Galloway picked the missing tooth up from the floor, rinsed out his mouth, and quickly assessed his injury. "No big deal," he told a cameraman capturing the scene.
Of course, not everyone would have the training — or the presence of mind — to do what Galloway did in that situation. But if you're facing a serious dental trauma, such as a knocked out tooth, minutes count. Would you know what to do under those circumstances? Here's a basic guide.
If a permanent tooth is completely knocked out of its socket, you need to act quickly. Once the injured person is stable, recover the tooth and gently clean it with water — but avoid grasping it by its roots! Next, if possible, place the tooth back in its socket in the jaw, making sure it is facing the correct way. Hold it in place with a damp cloth or gauze, and rush to the dental office, or to the emergency room if it's after hours or if there appear to be other injuries.
If it isn't possible to put the tooth back, you can place it between the cheek and gum, or in a plastic bag with the patient's saliva, or in the special tooth-preserving liquid found in some first-aid kits. Either way, the sooner medical attention is received, the better the chances that the tooth can be saved.
When a tooth is loosened or displaced but not knocked out, you should receive dental attention within six hours of the accident. In the meantime, you can rinse the mouth with water and take over-the-counter anti-inflammatory medication (such as ibuprofen) to ease pain. A cold pack temporarily applied to the outside of the face can also help relieve discomfort.
When teeth are broken or chipped, you have up to 12 hours to get dental treatment. Follow the guidelines above for pain relief, but don't forget to come in to the office even if the pain isn't severe. Of course, if you experience bleeding that can't be controlled after five minutes, dizziness, loss of consciousness or intense pain, seek emergency medical help right away.
And as for Noah Galloway:Â  In an interview a few days later, he showed off his new smile, with the temporary bridge his dentist provided… and he even continued to dance with the same partner!
If you would like more information about dental trauma, please contact us or schedule an appointment for a consultation. You can learn more in the Dear Doctor magazine articles "Trauma & Nerve Damage to Teeth" and "The Field-Side Guide to Dental Injuries."
By Lynch Dental Center
February 05, 2014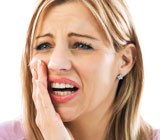 Your lower jaw is an integral part of eating, speaking and other tasks involving the mouth. But what happens if you suffer an injury to one of the two joints that connect it to the skull? The result could be serious pain and the inability to bring the upper and lower teeth together properly.
The exact types of injuries causing the pain and disability can vary, like the displacement of a tooth or a group of teeth. Another is swelling in the joint space that prevents the head of the joint (the condyle) from fully seating in the joint space; you could also experience a joint dislocation as the condyle is forced completely out of the joint space. Either swelling or dislocation can prevent the back teeth on the side of the affected joint from fitting together properly.
Another traumatic injury is a fracture of the bone at or near the joint; one of the most common is known as a "sub-condylar" fracture where the break occurs just below the condyle and results in more severe pain than inflammation or dislocation. A more serious fracture may involve the joint itself.
To treat the symptoms properly, it's important to determine which of these injuries has occurred. This requires a full examination, including x-ray imaging, to determine if the injury involves soft tissue, bone or both. In the case of inflammation, we would prescribe anti-inflammatory and muscle relaxant medication. The latter is especially helpful because trauma often leads to muscle spasms that lock the jaw in place to reduce further damage (nature's splint, if you will). A dislocation may also require gentle manipulation to seat the condyle back into the joint.
Fractures are treated generally by repositioning the broken portions of the bone into their normal position and then immobilizing them while they heal. Immobilization is accomplished by joining the upper and lower teeth together, either by external or internal means. The latter option requires a surgical procedure.
If you've suffered an injury that results in any of these symptoms you should contact our office immediately. Only a complete diagnosis can point the way to the proper treatment that will relieve your discomfort.
If you would like more information on the causes and treatment of jaw pain, please contact us or schedule an appointment for a consultation. You can also learn more about this topic by reading the Dear Doctor magazine article "Jaw Pain — What's the Cause?"